Inspire Profound Commitment
Provoke. Fascinate. Mobilize. Achieve...
I help you turn your Leadership Performance Strategy into powerful experiences that generate passionate engagement.
My success in organizing corporate events is rooted in my ability to translate concepts into emotional experiences that inspire people to deliver Peak Performance and results.
By creating indelible memories infused with deep meaning, you will generate buy-in and promote cooperation and commitment.
Key Benefits
Value: The value I provide is built on crafting inspirational content, creative audiovisual approaches, interactive games, effective management of cross-cultural teams and strict cost control.
Scale: The size of the events varies from private gatherings to large-scale meetings for hundreds of people.
Location: I can help you and your team identify the best location and venue to create maximum impact based on your goals and budget.
Event Categories
International Meeting
Corporate Off-site
Conference/Symposium
Keynote Presentation
Expert Panel Interaction
Themed Private Dinner
Talk Series/Live Magazine
Product/Service Launch
Road Show/Trade Show Tour
Networking - Client Engagement
Teambuilding - Teamwork
VIP Clients Appreciation
International Industrial Tour
The Nobels Colloquia
International Corporate Events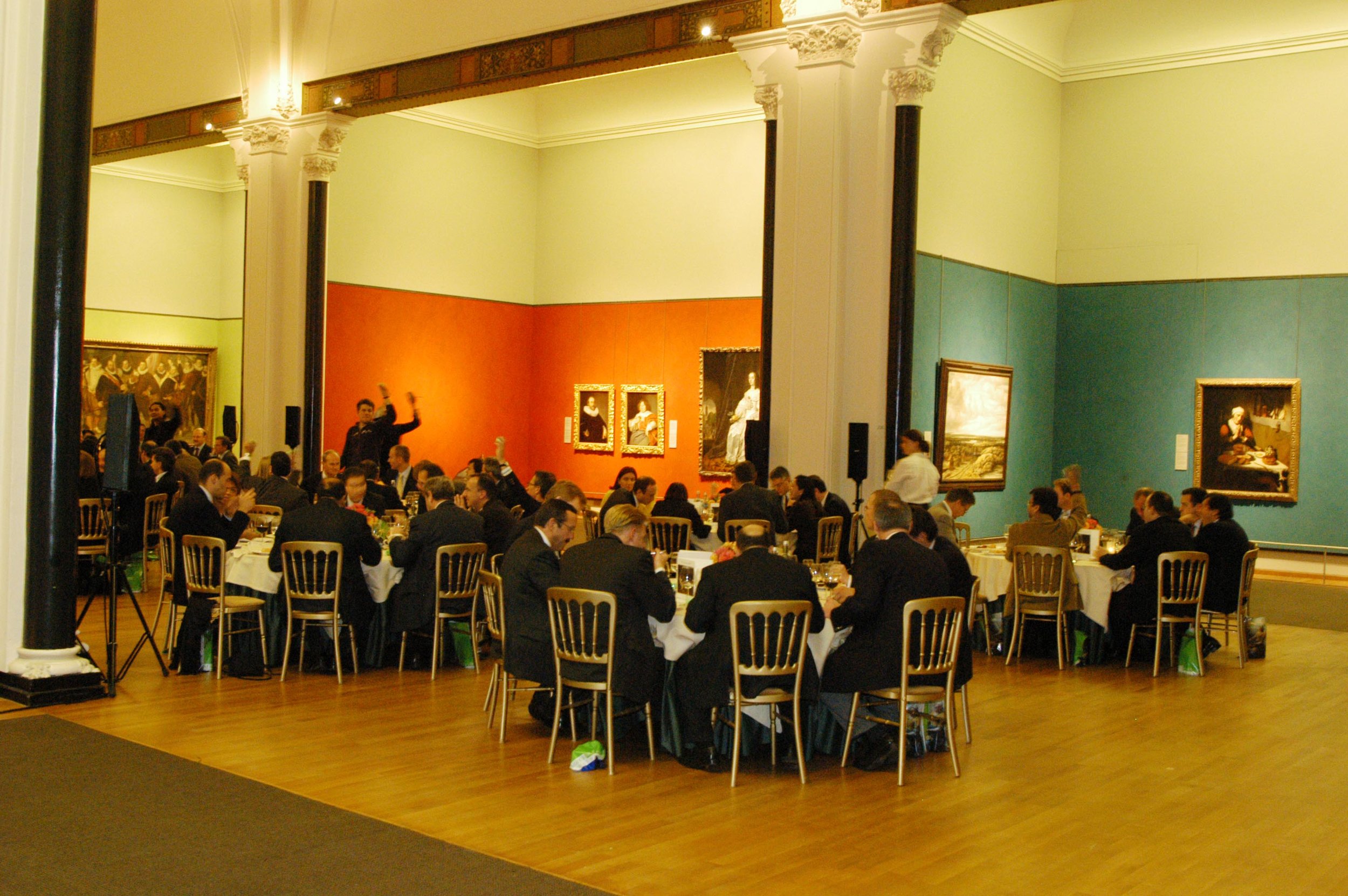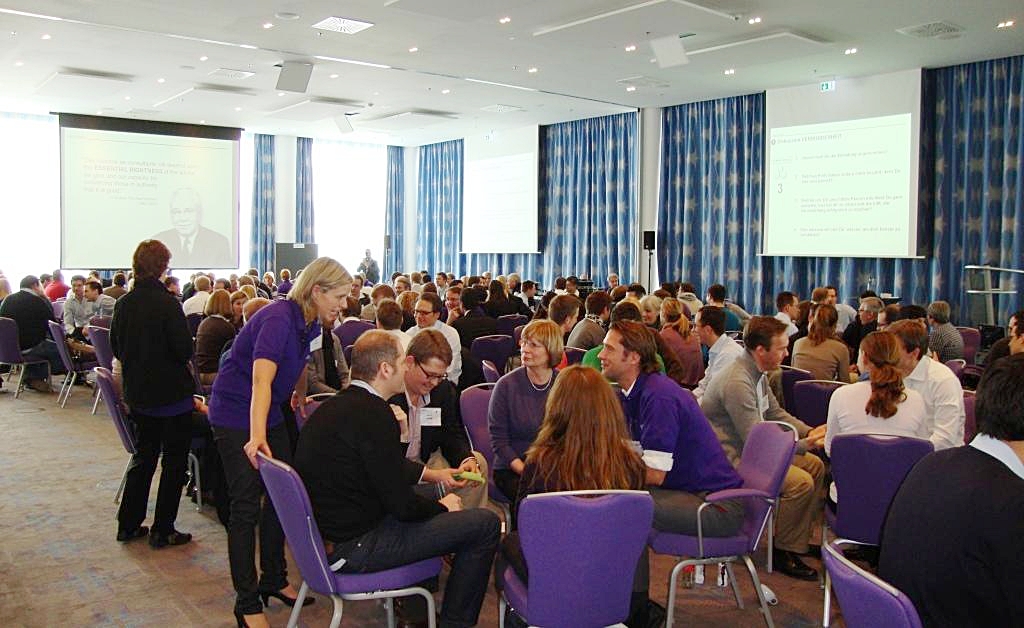 I help you and your brand express your uniqueness through experiences that generate intellectual and emotional engagement. My background as playwright and documentary film producer merges seamlessly with my passion for understanding what motivates people to fully commit to a vision and achieve Breakthrough results.
I have an impressive record in the successful design, production and management of international corporate events for leading organizations in some of the most prestigious venues in the world.
As a client, you benefit from my ability to "make the intangible real" and deliver a memorable and transformational experience at world-class standards.
Notable Events and Locations
ABN AMRO Private Banking Meetings - Switzerland/Netherlands/Luxembourg
ATKearney DACH Division "Powerhouse" Meeting - Berlin, Germany
ABN AMRO Private Banking - Beyond Wealth VIP Clients Summit - Venice, Italy
Bank Julius Baer Management Meetings - Switzerland/Uruguay
Aberdeen Asset Management Switzerland - Germany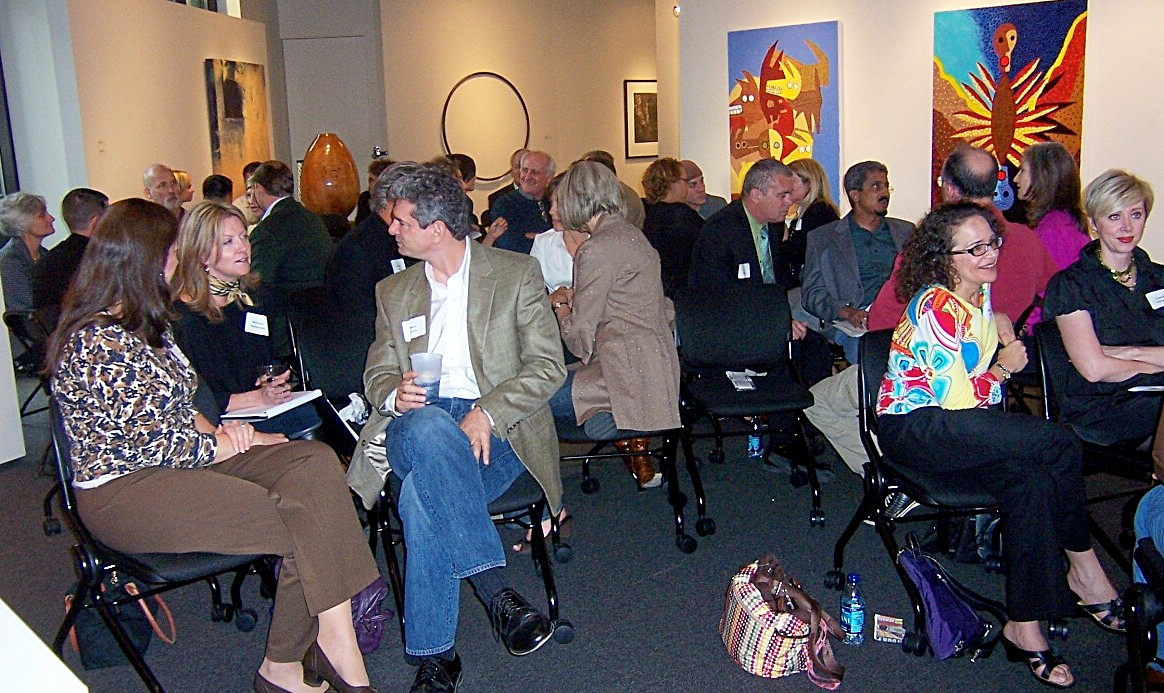 TheSircle Executive Club
TheSircle Executive Club is a private Round Table where intellectually curious and culturally diverse executives explore ideas and new ventures. It was founded in 2011 and membership is by Personal Invitation Only.
TheSircle is in residence at The Ritz Carlton Charlotte, where it gathers for dinner several times a year.
Previous Events in Charlotte, NC include: Interact Live (2009), Re:NEW (2010), the SIR Conference with Richard Saul Wurman (2010) and True2Self (2011).
The International Sircle
TheSircle has expanded internationally into Europe, producing events in Italy and Switzerland. These are one-day workshops gathering corporate leaders, social entrepreneurs and consultants to discuss topics that can move forward the frontiers of leadership thinking. The International Sircle will expand into other cities around the world.
Since 2001, Promostudio International Consultants organizes The Nobels Colloquia in Venice, Italy, with the participation of Nobel Laureates in Economics and some of the best thinkers in Business Management, Leadership and Economics.
Promostudio has partnered with Salum International Resources to market the event in other locations around the world. The Nobels Colloquia is an exclusive branding opportunity for corporations seeking to make a memorable impact in their environment and complete their social legacy with an investment in education.
The Nobels Colloquia can be defined as an opportunity for integrated event management, in which economic knowledge represents a stimulus to identify or reawaken market needs and interests. In other words: Economics helps management to have a better understanding of the global context and management is able to adapt what has emerged from macroeconomic scenarios to the organization's context.
In addition to the Nobels Colloquia, we can invite some of the top experts in Economics to present at a Business Management Seminar, which usually takes place the day before. You can also select speakers for your corporate events from our comprehensive list of distinguished professors and experts from Harvard, Yale, MIT, Stanford and many other leading educational institutions.
Best event in the last 10 years
"Thanks for this experience. Powerful People for the Powerhouse and you are powerful! It worked out well and people are enthusiastic. Best event in the last 10 years… It gives a lot to work with professionals who know the job. It provides lots of confidence."
- Martin Sonnenschein, Managing Director of Central Europe, ATKearney – Berlin, Germany
Most valuable day as a team
"I would like to thank you very much for the most valuable day we have ever spent together as a team. We all enjoyed the time with you and I'm very sure that the findings from the workshop and subsequent implementation of what we have agreed to will take us to the next level."
- Anton Commissaris, former Head of Business Development, Aberdeen Asset Management Switzerland AG - Zurich, Switzerland
Service, Standards, Values
"I worked with Carlos together in very important projects involving high profile international businessmen, Nobel Prize laureates and sophisticated investment bankers, subject to tight time and budget constraints, and he excels all across the board: superior service, professional standards and personal values."
- Walter Fonseca, International Investment Advisor - Geneva, Switzerland
Create indelible memories and connections
Get in touch to explore Event design concepts